Overview
Law Office of Azar Elihu
Fierce Criminal Defense Focused on Result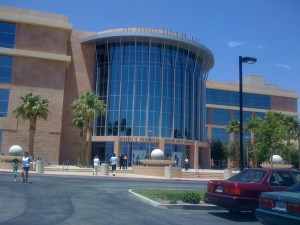 Elihu is committed to defend those charged or are under investigation for the commission of all types of crimes.
Our Vision
With their lives and liberty on the line, criminal defendants require the utmost earnest representation and attention.   A competent criminal defense lawyer preserves all viable issues for appeal, otherwise many are forfeited causing irreparable harms.
We pay individual attention to each case and to non-citizen defendants who face deportation.
Defendants are entitled to have a copy of the entire case file within legal and penal limitations.  They are also supplied with every briefs and documents filed and exchanged throughout their prosecution.
Our Dedication
Our clients are involved in every step and stage of their case.  We regularly visit them in jail to discuss the case and to update them of any developments.
We go out of our way to make sure that justice is served,  closely follow up with our case on appeal and collaborate with appellate lawyers.  We file amicus briefs to prevent wrong convictions of non-clients whose lawyers are failing them.
Successes
Criminal law seems to have the most changes, and staying current with the law is crucial to a competent criminal defense lawyer.   We partly owe our success to keeping up with the daily updates of the laws.  We have dismissed and closed pending criminal cases that defendants' former lawyers had failed them. See our  Victories
Robbery and thefts
We have dismissed many theft offenses:  reduced car jacking to car theft;  robbery to petty theft with prior where defendant got three years sentence instead of 17;  dismissed car theft against a mentally disturbed defendant. And many more.

Gang and gun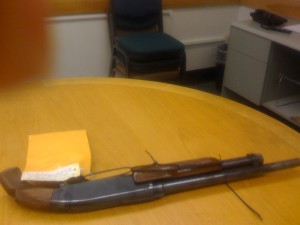 In a recent gang case, a ten-year gun enhancement was dismissed before the jury got the case.
We dismissed an assault with deadly weapon against a defendant who had one strike and was facing 15 years in state prison.  We represented him after he discharged his seasoned lawyer with 25 years experience, after eight months on the case.  We got the case dismissed for delay prosecution in few months.
Sex and child molestation 
In a child molestation case, the court of appeal reversed two counts of forcible penetration [Penal code 289] convictions. The counts were barred by statute of limitations but the trial court had declined to dismiss them on Elihu's motion. On appeal, Elihu's directions and tireless collaboration with the appellate attorney contributed to those victories. Elihu has mastered the intricacies of statute of limitations (PC 801.1; 803) that are often overlooked by criminal practitioners.
Successfully challenged a felony sex registration violation at the preliminary hearing that saved the defendant years in state prison.
A child molestation accusation was dropped against a step-father following a hearing at the sheriff's office.
Drugs 
We have dismissed many drug cases on different grounds.
We were elated when Fontana Superior Court reversed the felony convictions for manufacturing of methamphetamine [Health & Safety section 11383(c)  Ingredients to manufacture meth] of two co-defendants on the sentencing day based on Elihu's amicus curia brief.  We did not represent them but were closely following up on their case.  Both had pleaded guilty as charged with the advice of their seasoned criminal defense attorneys who were not apprised of a then newly published California Supreme Court opinion People v. Perez that rendered those convictions invalid.  At the end of the hearing of her motion, Elihu was humbled by the judge and the prosecutor commending her advocacy.
Also Chino Superior Court vacated the drug manufacturing HS 11383(c) convictions of our client and his co-defendant who had pleaded to the count and sentenced.  Few months later when Perez was published we returned to Chino Court and successfully challenged their convictions and dismissed their case.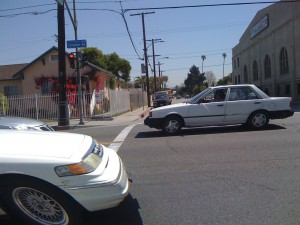 Forfeitures
We've recovered vehicles that  cops had illegally seized and forfeited.
Federal 
After months of negotiations with US Attorney's Office, we got full immunity for two Russian women who had to testify against a prostitution ring and were facing indictment.
Probation violation
We defended a guy for probation violation – failing to pay restitution for hit & run.   Following his conviction, he was ordered community service and $1800 victim restitution fee that he could not afford.   He was in and out of court and jail for probation violation for two years after he completed his community service.   Three lawyers handled his probation violation with no results. We got him released from jail without paying the $1800 restitution fee; the court ended his probation and closed his file a year earlier.
32 months state prison reduced to six months house arrest.
And many more  success stories. . .
Real estate: we have removed improper liens on properties, terminated and resolved improper fees and charges, forced insurance, and other disputes in a short time with lenders.
a